DEVIN SHORE… a Legend!
Devin Shore, a legend….how so?
I have already described Devin Shore as a perfect player and also explained how I come to this statement. Because the article is only available in German here is the recap: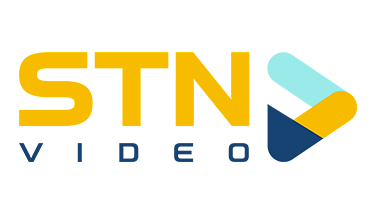 Devin Shore, the perfect player….how?

To call Devin Shore a perfect player sounds exaggerated and a bit strange. How does the writer come to this statement?

Devin Shore doesn't show up great in the NHL stats, he even gets lost in the team stats "under far away". He is not a superstar, there is most likely none with the 14 (now there are but with the Name Ekholm) on the back between all the jerseys with the 97 and 29 at Rogers Place. Mr. Shore makes his money (cap hit $850,000) with little ice time, sometimes even after a 12 hour bus ride and a lot less in the AHL…and this is supposed to be the perfect player?

Now I come around the corner and call Devin Shore a legend, also this I can and would like to explain. We had a sensational meeting with Devin Shore on our just finished Edmonton trip. How did that happen?

Let me try to explain this.

First of all, he is a very good hockey player, otherwise he would not be under contract in the NHL. Of course he can't be mentioned in the same breath as McDavid or Draisaitl. But Devin Shore is an important building block in our Oilers team and in this role he is perfect. For me, he is the symbol of the perfect team player. His jubilant dance in the dressing room after destroying the Flames in the 2022 playoffs is unforgettable and emblematic, even though he didn't have a minute of ice time. You can see there's heart and soul involved. Shore is a player who can fit his skills well into the team structure and takes on that role without complaining or complaining and puts himself completely at the service of the team. Sometimes he's in Bakersfield, sometimes he's in the press box, sometimes he's sweating in the dressing room after warm-ups when his colleagues are in the NHL spotlight and fighting for points. But when he plays and even when he does not play, he gives everything for our Oilers and just as seen in recent games, even with points and very good performance.

Why Devin Shore?

His way of playing field hockey appealed to me immediately. He's not flashy and doesn't score too many goals, but even in his limited ice time he gives his all in every change. Such players were always the best teammates in my active time. If you look at the interviews it is immediately clear that this is a super guy. Just someone you want to have on your team.
Now I took another step and call Devin Shore a legend, but I can and would like to explain. We had a sensational encounter with Devin Shore on our just finished Edmonton trip. How did that come about?
It began with a jersey and a text message
As soon as I landed in Edmonton, I had to decide which player would be on the back of my next jersey. For me it was obvious that it should be Devin Shore. The disappointment was big that there was no jersey of my favourite player. Still disappointed, I found a game-worn Devin Shore jersey and the credit card was red-hot. A day later, I wrote Devin Shore on social media asking if he would be open to meet, sign the jersey and take a photo with our group. The next morning, he promptly agreed and the meetup was scheduled to take place after the home game against Dallas.
The Meeting
After the game, our travel group found itself in the area behind the benches and a shortly after it was time. An NHL player, who we contacted ourselves via social media, happily comes out of the tunnel to meet us…you really have to keep reminding yourself of that. Felt like texting a buddy "Hey, I'll be there in 5 minutes…are you coming down?". It was kind of the most normal thing in the world, but it was actually Devin Shore coming around the corner.
He came up the steps visibly happy as the group chanted his name. Devin greeted everyone with a handshake, making the usual small talk. However, this was by no means superficial, he seemed interested and excited that 22 Germans had made the long journey to experience the city, the people, and most importantly, the Oilers. The appreciation we showed him was given back in the same way. Time didn't matter, Devin took his time and signed everything we had with us, caps, cell phone cases, jerseys with the 29 and of course his own game-worn jersey. Since the pen was on strike, he noted good-humoredly that he has signed this quasi four times. Afterwards all photo wishes were fulfilled, from the single portrait up to group photos in different variants….cheeeese!
Devin Shore… the perfect Guy
How this meeting came about is already a sensational story and has provided plenty to talk about in oil country. But the meeting with this incredibly good guy will remain unforgettable for all of us. Personally, I was insanely happy about the meeting, the signature, the conversations and the photos, and I still am, of course. But the biggest thing is that Devin Shore is indeed everything I imagined him to be. What I wrote in the report "Devin Shore…the perfect player!" was of course only the impression through videos, interviews and maybe a little wishful thinking.
Devin Shore is indeed the team player, the positive person, so grounded and friendly, that you definitely want to have as a teammate. This is also proven by an interview with Connor McDavid, in which he praises Devin Shore. Or his reaction to the question whether he would change his number after the signing of Mattias Ekholm. For Devin no problem "as long as he continues to have a number in the NHL"!
Talk of the Town
This meeting was already the topic of conversation in Edmonton the next day. Devin Shore was asked about the meeting with the German fans in interviews and spoke very positively and gratefully about this encounter. We were asked about it by the Edmontonians. I was asked a few times if I was the Shore guy. We had the feeling that everyone was celebrating the encounter and happy that we felt very comfortable there. Eventually, the Edmonton Journal ran a big story about Devin Shore and his role with the Oilers. The journalist started the report with our meeting and speculated that Devin Shore has a similar level of fame in Germany as David Hasselhoff.
The fact that this meeting was possible and the appearance of the professional athlete, the human being Devin Shore makes him a legend for us Oilers fans!!!!
Devin….thank you very much!!!!
The Movie
We had to capture this moment in a short video:
Recent articles from dafelk